John XXIII is of course the main patron of our community. The impetus for the Roncalli Community is rooted in the spirituality of the man known as 'the Good Pope.'
The community owes a debt of gratitude to the present archbishop of Dublin, Dr. Diarmuid Martin. Over the past three years he has been patient with the sometimes tortuous angst inevitable with getting Roncalli started. Anyone who takes the time to examine what we are about here in Roncalli will see a labour of love for the Church. This is the Church that sometimes has caused great hurt but it is the Church we love. Having Lawrence O' Toole as one of our patrons is a reminder that there is much to be proud of in our history.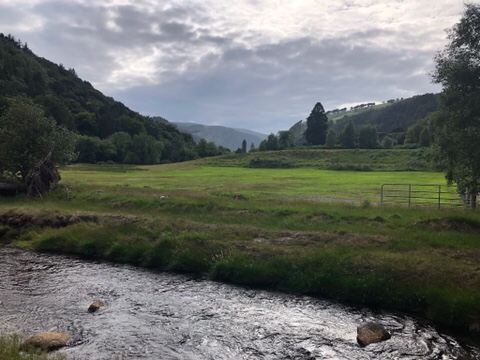 As a much loved patron, Kevin of Glendalough, represents a fundamental plank of our community, namely the tension between the contemplative and the apostolic. In Kevin there is the recurring ambivalence between the sacred silence and frenetic service. This will always be a tension at the heart of Roncalli which is dedicated to parish ministry but rooted in contemplation.
Edmund Rice, widower and father of child with disability, whose watchword was Trust in Providence.