Joe is the Founder and present leader of the Roncalli Community
Biography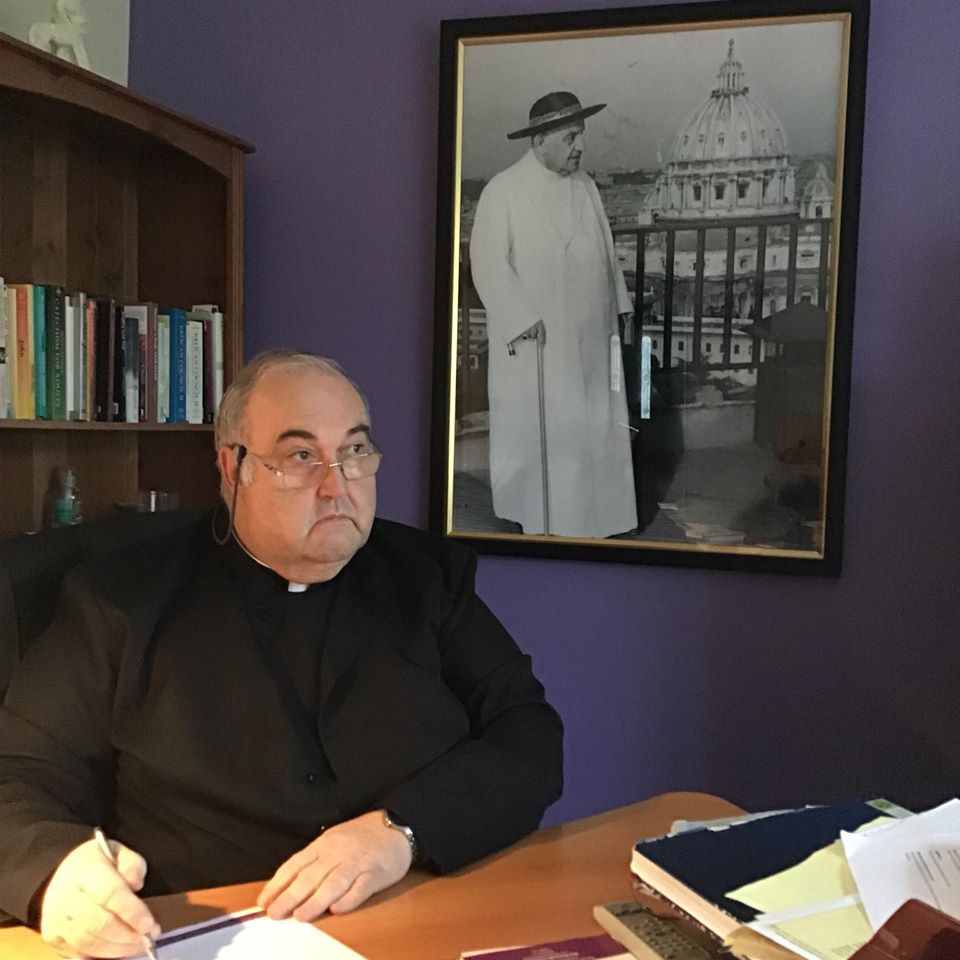 Joe McDonald was born in West Belfast 1961. He is the eldest of a family of four, his parents were Bridie McCann and Joe McDonald. He is the eldest of four, he has two brothers and one sister.
He cites one of his earliest memories, as a toddler, being in his Dad's arms and two ornamental plates being pointed out. On one of these was John F. Kennedy and his wife Jackie. On the other plate was Pope John XXIII, formerly known as Angelo Giuseppe Roncalli.
Whilst Joe has only a vague recollection of this he dates this memory sometime in 1963. This is the year in which Pope John, known as the Good Pope was to die on June 3rd. It was also the year in which President Kennedy was assassinated on November 22nd.
Joe's infancy runs parallel to the Second Vatican Council, his teenage years with the worst years of what is known as the 'Troubles'.
As he sat his A level examinations in English Literature, Irish and Politics the Hunger Strikers were dying. He briefly entertained the notion of planting a bomb in an empty 10 Downing Street but quickly let go of the idea because he could not even countenance the possibility of a cleaner or night security man being injured in the explosion.
He left home in the summer of 1981, joining the Congregation of Christian Brothers on July 24th, the Feast of St. Declan of Ardmore, the name he was to take as a Brother. Joe has spent the past forty years as a Religious and latterly as a diocesan priest. During this period he has spent time as a class teacher, Head of Department, Deputy Principal, Headmaster, curate and Parish Priest. He has taught English, Religious Studies and Psychology. He has degrees in English, Religious Studies, Theology and Educational Management.
Joe's lived experience has shaped his emerging vision of the Church and it's possible future.
In his reflection on a Church that he has experienced as abusive, dysfunctional and capable of extraordinary betrayal, his sadness, and at times anger, is juxtaposed with his experience of a Church that he loves and continues to give his life to, with a passion characterised by joy and hope.
Joe's interests include: reading, poetry, walking, travel and cooking. He is a dog lover, having had German Shepherds, Labradors, and latterly a much loved Boxer called Luna Lovegood, ( who recently went to doggy heaven! ) His latest canine companion is a bullmastiff called Dutch, named after U.S. President, Ronald Reagan.